Cyprus is a unique island where the tourism industry plays a key role in the economy of the country. This means that there are more than enough resort towns and villages to choose from for your next holiday trip. Cyprus towns have a lot in common, but they also have their own distinct features that make each one unique and unforgettable. For your stay in Cyprus, you will have many choices in terms of accommodation; you can find a variety of elite all-inclusive hotels but you can also rent a luxury villa by the sea or find a comfortable apartment in the centre of a bustling city of Cyprus. Wondering how to choose the ideal destination? What to take into account? Which location will suit you best? Anything you need to know in this article.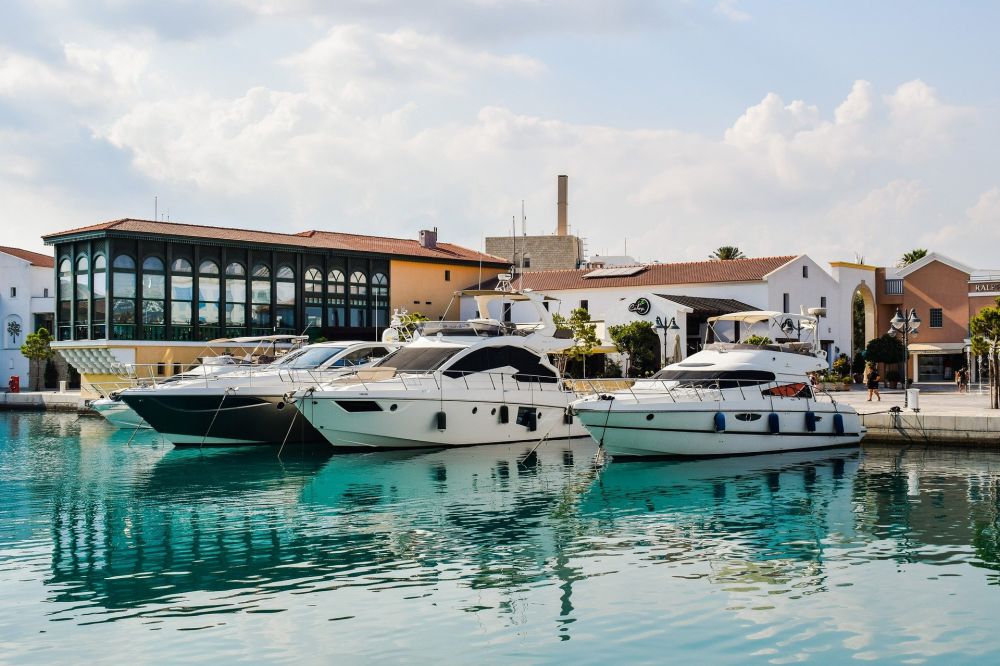 How to choose your destination in Cyprus: a short introduction to the most popular locations on the island
First of all, the choice of a place in Cyprus mainly depends on what kind of vacation you prefer - a relaxing retreat or a more adventurous experience. In Cyprus, you can find suitable options for either one. The most popular resorts, hotels, and entertainment facilities in Cyprus are located in the following towns and villages:
Protaras. This small fishing village has only around twenty thousand inhabitants and almost the entire population is engaged in the service or tourism industries. While it isn't best known for fine dining or cosmopolitan entertainment, you are guaranteed beautiful golden beaches and a welcoming warm sea.
Ayia Napa is rightfully considered the hallmark of tourism in Cyprus. There are expansive beaches filled with people enjoying the sun, famous nightclubs, and plenty of outdoor activities. This is a very busy resort, and it fills up even more during the summer months. In Ayia Napa there is a street that is famous throughout Europe for being packed with expensive disco clubs, popularly called "the street of clubs". The nightlife starts at 11 pm and lasts till 3-4 in the morning. Apart from the clubs, Ayia Napa offers many diverse activities for its tourists, including a large amusement park and a water park. In the amusement park, you can even purchase a subscription which will allow you to ride various attractions an unlimited number of times during your visit. So, you should definitely dedicate a day of your vacation to go to LunaPark.
Larnaca is a quiet and calm resort town, where the accommodation prices are much lower than in Protaras and Ayia Napa. Larnaca boasts an extensive coastline where you can find all kinds of exciting spots - shops, boutiques, restaurants and bars. Larnaca is a great place for a relaxing vacation. Here you can also find interesting historical sights to bring some diversity into your relaxing beach holiday. If you are considering Larnaca for a possible real estate investment, you can see some options here.
Limassol is one of the largest cities in Cyprus, with more than two hundred thousand people - and these are only local residents. During the tourist season the population can double or sometimes even triple. The beaches in Limassol are serene and undisturbed, shallow and very calm; they are also very vast and offer enough space for everyone to relax under the sun. The green-grey volcanic sand of its beaches - with its beneficial properties - will bring a healing and soothing effect on the body. Limassol provides its residents and guests with a rich variety of popular cuisines from all over the world - Italian, Japanese, Korean, Mexican, Greek, French - everyone will find a menu to their liking. Moreover, here you can find a variety of entertainment destinations for children and adults alike. There is a famous club called "Guaba" that plays electronic music on the beachfront and a variety of bars and nightclubs in the old town among others. For families with children, Limassol is filled with everything from vast playgrounds to theaters and gardens; providing fun for the whole family. A must-see destination is the Marina in Limassol, where you can take an evening walk or rent a yacht to sail along the bay. In other words, a holiday in Limassol is an exciting and eventful vacation.
Pissouri is a small village with no unnecessary frills. There are many taverns, bars and cafes in Pissouri, as well as the cleanest beach, a clear sea, and stunning sunsets. Its low prices and great accommodation options will be sure to bring about a relaxing holiday.
Pafos is rightfully considered the cultural capital of Cyprus, as there are many archaeological sites to visit and discover. It is a popular destination among lovers of antiquity and the ancient Roman civilization, so, not only will it be a relaxing vacation, but also educational and exciting. Pafos beaches are mostly shallow, so the sea warms fast and the tourist season starts quite early. The famous Akamas Nature Reserve is also located very close to Pafos. If vacationing with children, we recommend visiting the local zoo; detailed information about which can be found in our article.
Polis is a small village in the north-west end of Cyprus. There are two types of beaches here - pebble and sandy, so everyone can choose the option to their liking. There is no gourmet cuisine in Polis, but there are many eateries with healthy and delicious local food. Polis is very peaceful, inexpensive and picturesque.
When planning your holiday in Cyprus, keep in mind the following recommendations:
It is better to wait until you are out of the airport to exchange your currency. Local exchange offices may offer a more convenient exchange rate than those located in the airport.
For travelling around Cyprus you can rent any type of transportation you prefer - a bicycle, a motorbike, a quad bike and, of course, a car. To do so, you will need to have your documents with you - specifically a passport and a driver's license. It costs around 20 euros per day to rent a scooter, around 35 euros for a quad, and you can rent a car starting from 55 euros per day.
September is the season of big discounts and sales in Cyprus, so shoppers are advised to head to the island in early autumn.
There are a lot of different fruits in Cyprus, and the main fruit season on the island is from September to October, when you can try figs, cactus fruits, many varieties of grapes, mangoes, papayas, pomegranates, bananas, citrus fruits, guava and many other exotic fruits. Guava is considered to be especially healthy and filled with vitamins - don't miss the chance to enjoy it while in Cyprus! It is worth noting that you can find strawberries in Cyprus all year round, as local farmers grow them in greenhouses. At the beginning of summer, fruits and berries lovers can savour local watermelons and melons, cherries, apricots and other delicious and healthy treats.
It is good to follow popular tourist routes, but there is a lot of beauty in Cyprus that is found off the beaten path. To see the unique landscapes, it is worth renting your own vehicle to go off exploring Cyprus on your own. As an added benefit, prices for food and drinks in cafes and restaurants away from the popular tourist routes are much cheaper.
So how do you choose a location in Cyprus? It is very simple: if you prefer a quiet beach holiday - choose between the resorts and hotels in Protaras, Pissouri, Polis and Larnaca. If you want to get the most exciting and entertaining vacation possible - go to Limassol, Pafos or Ayia Napa. In any case, Cyprus is a small island and travelling around it by car will not take much time, but it will give a lot of wonderful experiences and incredible landscapes to explore!